Simple steps to keep your workforce healthy
Please read Gina Unterhalter's article for People Management HERE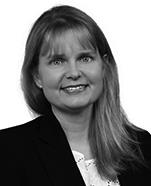 About Verity Buckingham
Verity is experienced in all aspects of employment law and corporate immigration matters. She deals mostly with corporate clients advising on contentious and non-contentious employment matters. Verity's contentious practice includes defending claims in the Employment Tribunal and experience of Employment Appeal Tribunal litigation in relation to claims of unfair dismissal, discrimination, equal pay and whistleblowing.
You might also like...
Employers may start taking more of an interest in its employees' bedtime routines based on the latest research from Rand […]
The shadow chancellor John McDonnell has revealed details of Labour's employee ownership policy which would see every company with more than 250 staff set up an "inclusive ownership fund" (IOF). Under the proposal, an IOF would own up to 10 per cent of the company's equity on its workers' behalf.