Simple steps to keep your workforce healthy
Please read Gina Unterhalter's article for People Management HERE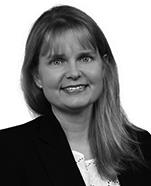 About Verity Buckingham
Verity is experienced in all aspects of employment law and corporate immigration matters. She deals mostly with corporate clients advising on contentious and non-contentious employment matters. Verity's contentious practice includes defending claims in the Employment Tribunal and experience of Employment Appeal Tribunal litigation in relation to claims of unfair dismissal, discrimination, equal pay and whistleblowing.
You might also like...
Most directors of companies don't expect to be held personally liable for inducing the employer to breach an employee's contract […]
Advances in technology have made monitoring employees easier than ever before. With the increased use of email, smartphones, laptops, trackers […]
On 7 September 2017 the government published a factsheet on the impact of the Repeal Bill, which was recently passed by a majority of MPs, and the future status of workers' rights following the UK's withdrawal from the EU.