In this issue, we look at whether Britain's decision to leave the European Union is actually likely to have a significant impact on UK employment law.
In our case law review, we will also consider the extent to which without prejudice privilege attaches to protected conversations.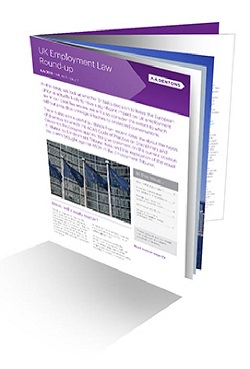 There is also some useful guidance from recent case law about the types of dismissal to which the ACAS Code of Practice on Disciplinary and Grievance Procedures applies.
We give comment on the current position in relation to Employment Tribunal fees, and the implication of the equal pay claims brought against ASDA in the Employment Tribunal.
Read the full newsletter here.
Subscribe and stay updated
Receive our latest blog posts by email.