During our Annual Update seminar on 27 April 2016, we discussed some of the legislative changes that employers should look out for over the next 12 months. One of these was the Trade Union Bill having now received Royal Assent.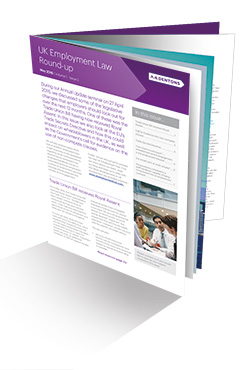 In this issue we also look at the EU's Trade Secrets Directive and how this could impact on whistleblowers in the UK, as well as the Government's call for evidence on the use of non-compete clauses.
We will also analyse cases which look at whether employees have a right to privacy in the workplace regarding email communications, whether terms contained in an employee handbook can be incorporated within an employee's contract of employment and how tribunals should approach the remedy of re-engagement.
Read the full newsletter here.
Subscribe and stay updated
Receive our latest blog posts by email.