We look at these topics on our website.
Subscribe and stay updated
Receive our latest blog posts by email.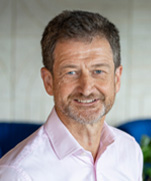 About Mark Hamilton
Mark is a partner in Dentons' Employment and Labor practice. He has specialised in employment law since 1995. He advises on all aspects of employment law including Executive contracts and severances, TUPE transfers, collective employee relations, large restructuring and redundancy programmes, negotiation and termination of contracts and unfair dismissals. He is recognized as having both top class technical legal knowledge and an extremely pragmatic approach whether he is providing strategic advice or guiding clients through a complex dispute.
Elizabeth Bremner
You might also like...
The European Court of Human Rights (ECHR) has ruled that covert surveillance to tackle workplace theft did not breach an […]