How are companies coping with the apprenticeship levy?
Take a look at our article for People Management by clicking here.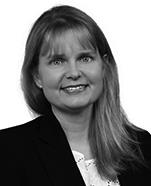 About Verity Buckingham
Verity is experienced in all aspects of employment law and corporate immigration matters. She deals mostly with corporate clients advising on contentious and non-contentious employment matters. Verity's contentious practice includes defending claims in the Employment Tribunal and experience of Employment Appeal Tribunal litigation in relation to claims of unfair dismissal, discrimination, equal pay and whistleblowing.
YOU MIGHT ALSO LIKE...
With Christmas on the way (a busy time of year in many sectors – including hospitality) Big Hospitality has published […]
The Education and Skills Funding Agency (ESFA) has introduced guidance and measures to support apprentices during the COVID-19 pandemic, which took effect immediately on 23 March 2020. The ESFA's guidance only applies to England and the measures cover several areas of concern for apprentices, employers, and training and assessment providers.
The Apprenticeship Levy, which came into force in April 2017, requires employers with pay bills over £3 million to pay 0.5% of their total gross pay bill to the government (through PAYE) which is then used to fund approved apprenticeship programmes. Each employer has an annual Apprenticeship Levy allowance of £15,000 to offset against their levy liability.