How are companies coping with the apprenticeship levy?
Take a look at our article for People Management by clicking here.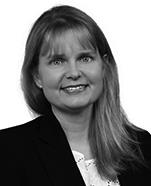 About Verity Buckingham
Verity is experienced in all aspects of employment law and corporate immigration matters. She deals mostly with corporate clients advising on contentious and non-contentious employment matters. Verity's contentious practice includes defending claims in the Employment Tribunal and experience of Employment Appeal Tribunal litigation in relation to claims of unfair dismissal, discrimination, equal pay and whistleblowing.
YOU MIGHT ALSO LIKE...
The Education and Skills Funding Agency (ESFA) has introduced guidance and measures to support apprentices during the COVID-19 pandemic, which took effect immediately on 23 March 2020. The ESFA's guidance only applies to England and the measures cover several areas of concern for apprentices, employers, and training and assessment providers.
There have been rumours circulating in the news over the past 12 months about the declining number of graduate roles that will be available in the UK over the next few years. And it seems that those fears have not been unfounded. Research carried out by High Fliers, the student research specialist, has shown that the UK's biggest graduate recruiters - including Goldman Sachs, Unilever and BP – hired almost 1,000 less graduates in 2016 than they originally anticipated at the start of that year. Many are speculating that this is the result of ongoing and widespread uncertainty about how Brexit will affect businesses in the years ahead. The largest drop was seen in the accounting and professional services companies, banking and finance and investment banking. This trend was also reflected in the private sector, with statistics reporting that graduate recruitment for those business fell 10.3 per cent in 2017.
With Christmas on the way (a busy time of year in many sectors – including hospitality) Big Hospitality has published […]